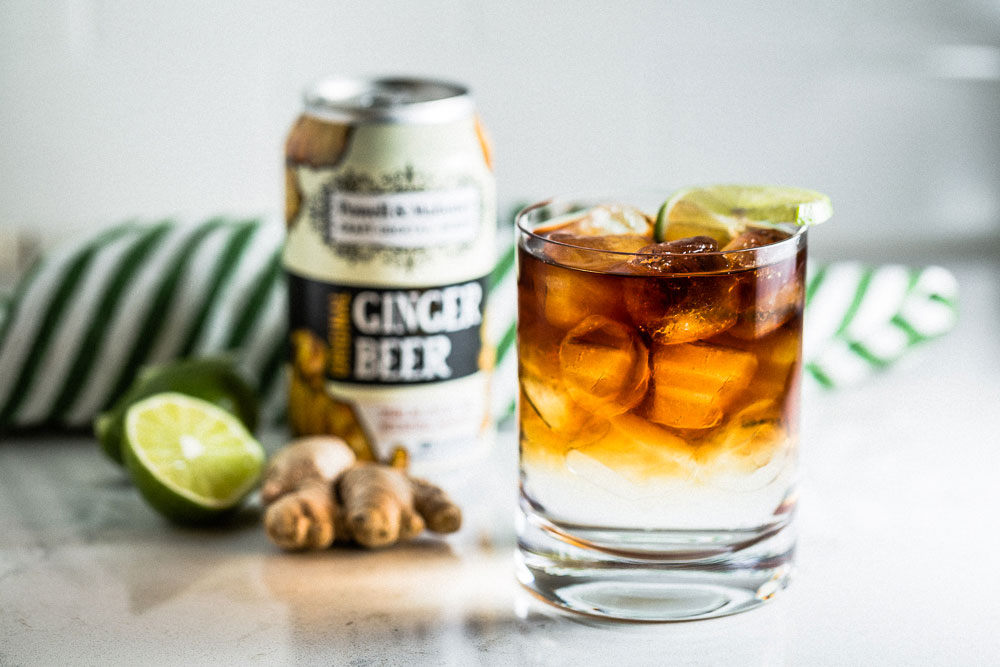 This post is sponsored by Powell & Mahoney
When the clouds roll in and it's time to hunker down for the storm, I like to mix up a cocktail that will warm me up, yet be refreshing and not too heavy to get me through it.
While the Dark and Stormy originated in Bermuda in 1860, it was first introduced to me by our good friends, Jim and Nicki. They would come over and bring with them some ginger beer, dark rum and limes. There's nothing like the feeling of someone bringing a complete cocktail package without having to ask if you have a missing ingredient (that you probably don't have).
Three ingredients along with some ice is all you need to create this delicious cocktail. As simple as it is, the key is getting the ratio right for a perfect balance between ginger beer, rum and lime juice. When you get it right, it's so good that you will be asking for another round.
As we know, quality ingredients make all the difference, especially with simple recipes because there is nothing to hide behind. Powell & Mahoney Ginger Beer cocktail mixer is crafted using natural ingredients and it has the perfect amount of carbonation and slight kick from the ginger.
Powell & Mahoney products are available at Target, Whole Foods, BevMo and many other retailers.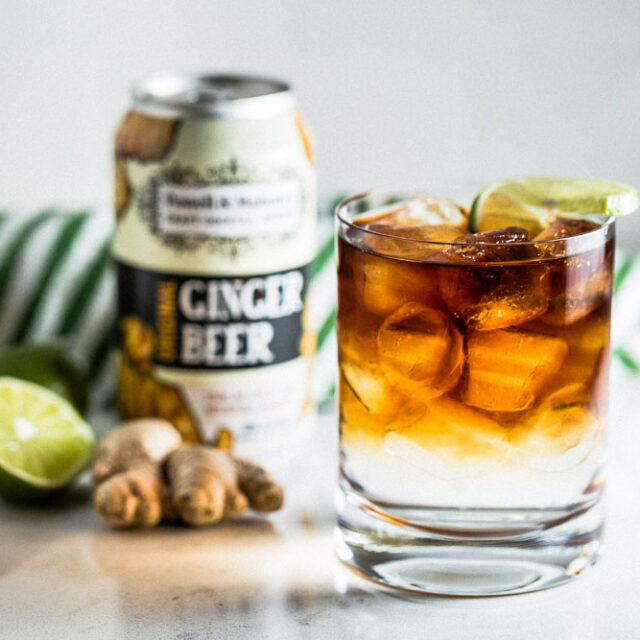 Ingredients
4

oz

Powell & Mahoney Ginger Beer

2

oz

Dark Rum

½

oz

Fresh Lime Juice

(from about 1 lime)

Lime Wheel or Wedge for garnish
Instructions
Fill a glass with ice, then pour in the ginger beer, lime juice and then top with the rum.

Garnish with a lime wheel or wedge and stir before drinking.
Thank you to Powell & Mahoney for sponsoring this post!