This post was created in partnership with Perdue Farms, but all opinions are always my own. I am also an affiliate of Perdue Farms where I will make a small commission if you decide to try it out.
I tried Perdue Farms new Organic Chicken Bundle and this is what I thought. Plus, some savings and a bonus if you want to try it too!
This is not a full review because I haven't been using it for long enough or tried everything in the box yet.
I had the opportunity to meet Chris Perdue of the Perdue family at an event in Austin. We talked about family farming, that Perdue has been providing food for 100 years, and our of course, our passion for smoking meats.
I was excited to be one of the first to try out Purdue Farms' new products from their consumer website that just launched. They sent me the Medium Organic Chicken Bundle that sells for $76.99 on their website.
Watch the Unboxing Video
What came in the box?
The box was filled with you guessed it, all organic chicken (see photo above for a photo of the contents). More specifically, organic boneless skinless chicken breasts, chicken drumsticks, a whole chicken, breaded chicken chunks and a bonus diced chicken breasts. Plus there was a nice reusable bag and wildflower seeds to plant in the yard for spring.
Medium Organic Bundle Details
The Packaging
Ok, so one of the downsides of having food delivered is the packaging and the box itself, which can feel a bit wasteful. Perdue is really conscious of this and has taken some really positive measures to reduce their carbon footprint. For every boxed shipped, they donate money to the Arbor Day Foundation to help replant forests.
The box is 100% recycled (and recyclable)
The insulation is compostable cornstarch and will dissolve in water. That's super cool!
The ice packs are re-usable - they come in really handy so you don't need to use ice in the cooler.
All of these little things make receiving the box feel like much less of a waste and I think it will make an impact.
Oh, and if you have a kiddo, they love to play in the box while you make dinner. BONUS!!! 🙂
How much does it cost? / Cost Breakdown
The current total cost of the medium box on the website is $76.99 (10% savings when you buy a box rather than purchasing individually).
There was a total of 13.92 lbs of organic chicken inside the box.
Price per pound comes to $5.53.
** Note that this price is on the first box with the discount on first order and the free bonus item.
Why I am a Fan of Ordering Meat Boxes
It's a busy weeknight. What are you going to eat for dinner that is quick, nutritious and of course? Oh, and something that you actually have on hand? That's where a freezer full of high-quality proteins come in handy. It makes the decision as simple as "which protein should I defrost today?" Rather than the whole process of going to the grocery store.
Do you love going to the grocery store? Chances are that's a firm no when you have a busy week. Personally, I actually don't mind going to the grocery store. However, I really only like going for veggies and sides. I prefer to have the protein on hand and I can just get creative with what to pair up with it.
It's really about the convenience that can save time and money.
A few test recipes with the Perdue Farms Organic Chicken.
So far, we have tried the breaded chicken (big hit with the kiddo and me), boneless skinless chicken breasts, and the drumsticks. I'm definitely excited to either roast or smoke the whole chicken next.
1. Sheet Pan Chicken and Potatoes
So basic but so easy and delicious. One quick test was to make a one-pan/sheet pan meal because this is exactly the type of meal you want when you have a busy day and have chicken in the freezer. You still want to cook and eat well, but don't have time for something more involved. Get the recipe for chicken and potatoes.
It's also really flexible where you swap potatoes for other hearty vegetables and can even change what type of chicken you put on top. Baking the chicken on top.
2. Chicken Katsu
Lightly pounding and breading with panko breadcrumbs and pan-fried; chicken katsu is one of my favorite ways to use boneless skinless chicken breasts.
3 Grilled Chicken Alfredo Pasta
I defrosted a package of boneless skinless chicken breasts overnight, then opened them up and seasoned with some chopped garlic, rosemary and olive oil for the day. Grilled them for about 15 minutes and they were super flavorful and tender. Went great in some basic penne alfredo pasta.
One thing I noticed with this package of two chicken breasts was the two breasts were different sizes. One was much larger than the other, making for different cooking times.
Takeaways
I intentionally tested cooking the chicken in ways that don't add much flavor to the chicken itself to see how it would turn out.
The chicken is good clean chicken. It tastes like chicken but doesn't have tons of flavor by itself (which is like most chicken).
Noticed that there wasn't much liquid in the package
Defrosting Tips
The way I typically defrost vacuum-sealed frozen meats is by placing them in a large bowl filled with water and then put that back in the refrigerator. If it's needed more quickly, I will leave the bowl out and replace the water a few times until the meat is defrosted.
Recipe Ideas for this Box
Breaded Chicken Chunks - Did someone say orange chicken? That's immediately what I thought of when I put these in the air fryer to crisp up.
Organic Whole Chicken - Roasted chicken is so comforting and fills the house with delicious. Don't forget to make chicken stock with the leftover bones for even more meals.
Organic Boneless Skinless Chicken Breasts - Sous Vide so easy so delicious and healthy when it comes to chicken breasts. Crispy air fryer chicken tenders are also great for a healthy yet satisfying weeknight dinner that is kid-friendly.
Organic Chicken Drumsticks - Barbecue Chicken, make them just like these maple-bourbon smoked wings with more meat in the air fryer with a sweet and spicy honey-sriracha. Chicken fricassee is a wonderful stewed chicken dish that would be great too.
Diced Chicken Breast (this was the free bonus product) - The diced chicken breast is perfect for a quick stir fry with lots of vegetables. They are also great for quick grilling our sauteeing and going into pasta dishes or on top of salads.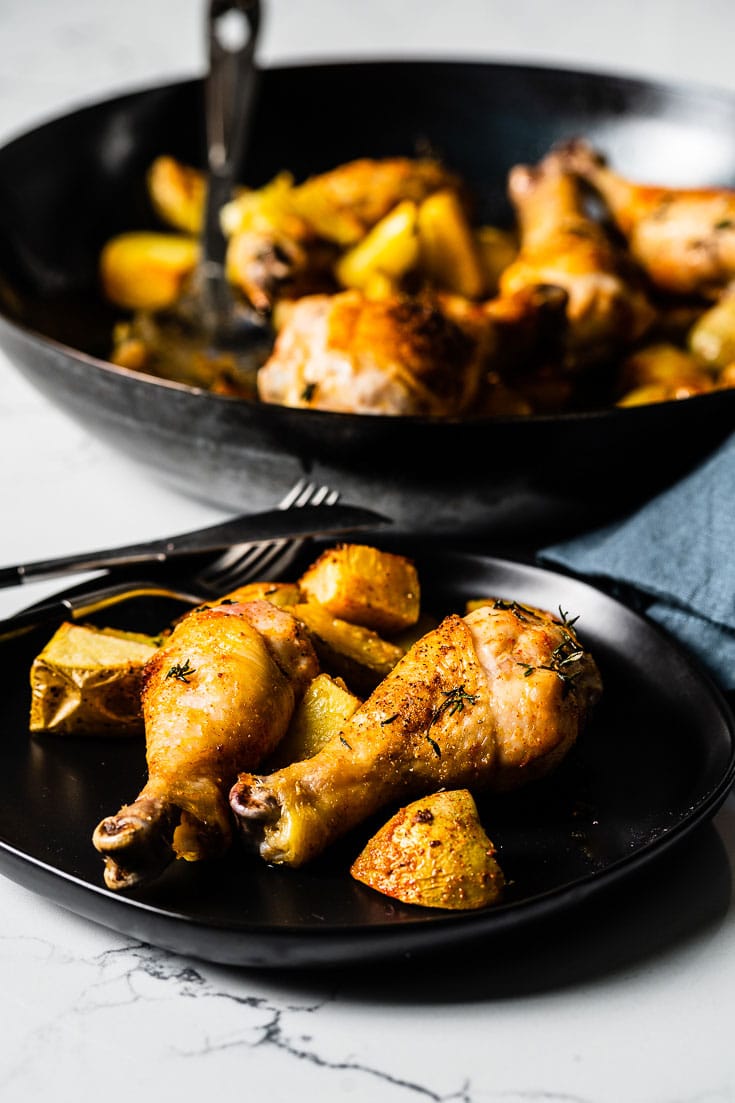 How Meat Boxes Can Save You Money
Can help waste less food because you store it in the freezer and just take out what you need.
If you like to buy in quantity and shop at Costco, there is a hidden (or not so hidden) downside to that that is costing you money. You probably buy something that wasn't on your list and might not have needed.
You have a stocked freezer so you are less likely to go out to dinner.
What I Loved
Organic chicken conveniently delivered, and that takes the decision out of deciding what to buy the grocery store away.
It's so convenient.
The chicken is clean and is well butchered. There wasn't much water left after defrosting.
The breaded chicken chunks - I loved these more than I expected. Similar to "nuggets" but healthier than some of the others that we have on hand for our 3-year-old.
The whole chicken. There are so many ways to get creative or keep it basic with a chicken.
Perdue Farms works directly with small family farmers rather than just large ones. These small farms care for the animals and that's what gets delivered to our door.
What else do they offer?
Perdue Farms doesn't just offer organic chicken. They also offer Beef, Pork, Lamb from premium farms like Niman Ranch and Coleman Natural Panorama Meats, Spot Farms, Full Moon and others.
See all the organic chicken bundles.
The special offer for you: Use this link and coupon code 'FARMER10' for 10% Off + free Perdue Harvestland Diced Chicken Breasts on first order.