A Negroni is a refreshingly bitter Italian lounge cocktail. It's super low-stress to make (just 3 ingredients) and is perfect for the start of a cocktail or dinner party because it's so easy to scale up. The Negroni is about as basic as a cocktail gets. The classic Negroni is gin + Campari + sweet vermouth combined in equal parts. This version uses dark rum instead of gin, which makes it less bitter.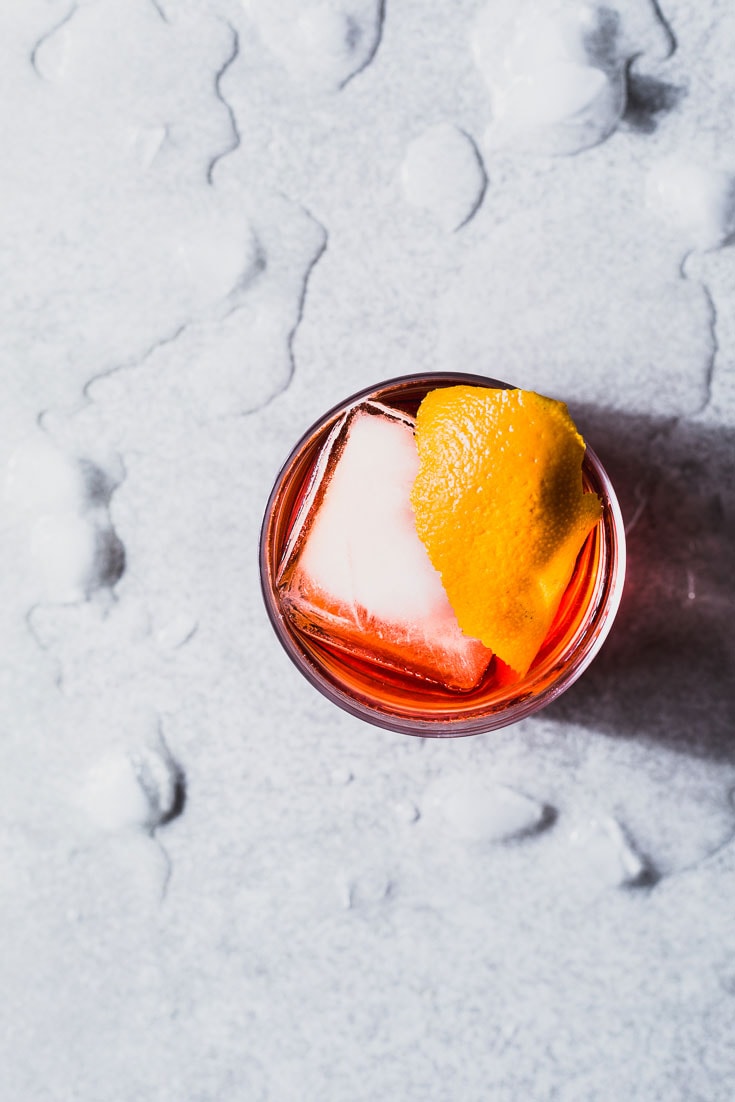 A Love-Hate Relationship
I have to admit that for me, the Negroni was an acquired taste. If you love bitter, then you will probably find love at first sip. For me, it took a few more sips before I started to appreciate it like I do today.
A Negroni is a strong drink with nothing to water it down. Since I like to sip frequently, this can complicate things. Personally, I don't mind adding a splash of tonic or soda water to dilute it just a bit to make the drink last longer or so I can have a few. (And by "don't mind," I really mean I prefer it that way.)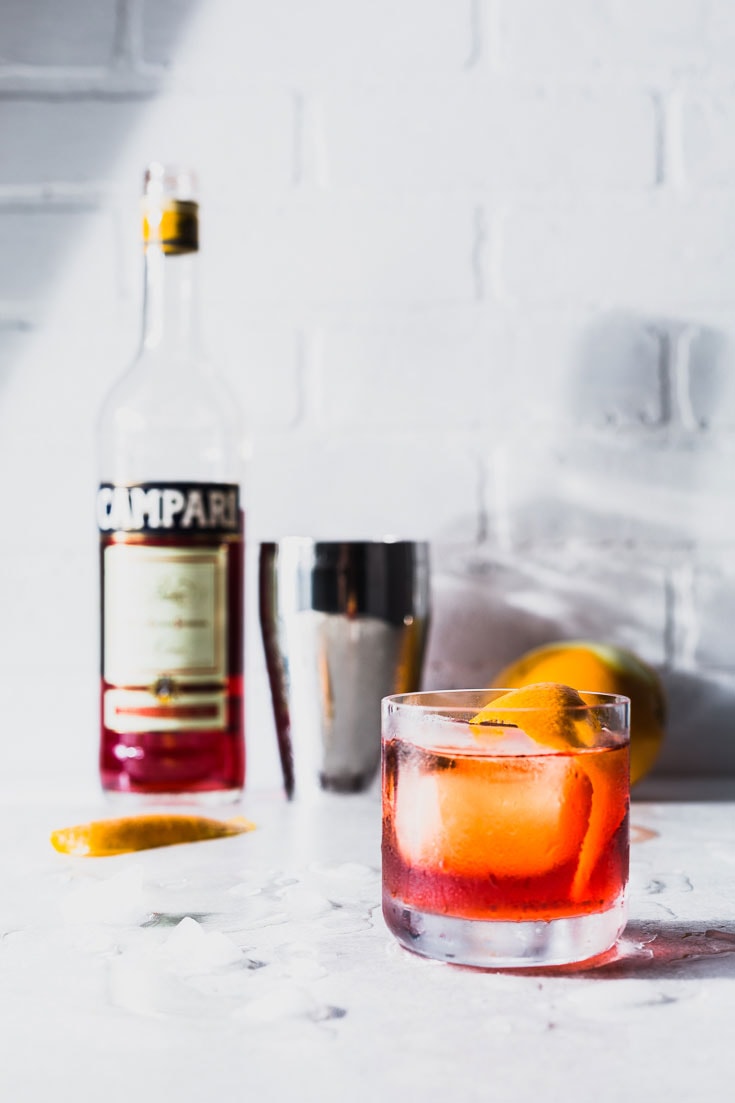 A Few Negroni Tips
Use high-end rum or gin. Since there are only 3 ingredients in the cocktail, there's nothing for cheap spirits to hide behind. You need to use the good stuff.
Shake it if you want to add more ice crystals to water it down slightly.
Mix in Prosecco or soda water/tonic to lighten it up.
Fun Fact: Campari has featured amazing art in their ads for a century, and I had some of their posters in high school. Later, I got to work at Campari's advertising agency.
Riffs on the Classic Negroni
While the classic Negroni uses gin, there are countless variations to mix it up (including the rum version in this post)
The Americano - a lighter version.
1 oz Campari
1 oz sweet vermouth
1.5 oz soda water
Negroni Sbagliato - subbing in Prosecco for the Gin.
1 oz Campari
1 oz sweet vermouth
1.5 oz Prosecco
Or try a "Tegroni" with tequila instead of gin.
Equipment Used
Ingredients
1

oz

Campari

1

oz

Dark Rum

1

oz

Sweet Vermouth

large ice cube for serving

orange peel for garnish
Instructions
Add the first 3 ingredients to mixing glass with plenty of ice, and stir until well chilled.

Pour through a strainer into a rocks glass with a large ice cube, then garnish with an orange peel.
More Delicious Cocktails to Try