This is how coffee ice cream should taste. No powders, no substitutes; just a real espresso and ice cream base. If you love coffee and love luxurious silky ice cream, you will love this.
There are various methods for making coffee ice cream. You can use espresso powder, put the beans in the hot liquid, or use actual fresh espresso. I thought that actual espresso might result in larger ice crystals because of the extra water content. Thankfully, I was wrong about that and the ice cream turned out as creamy as you could dream about and the flavor is just insane.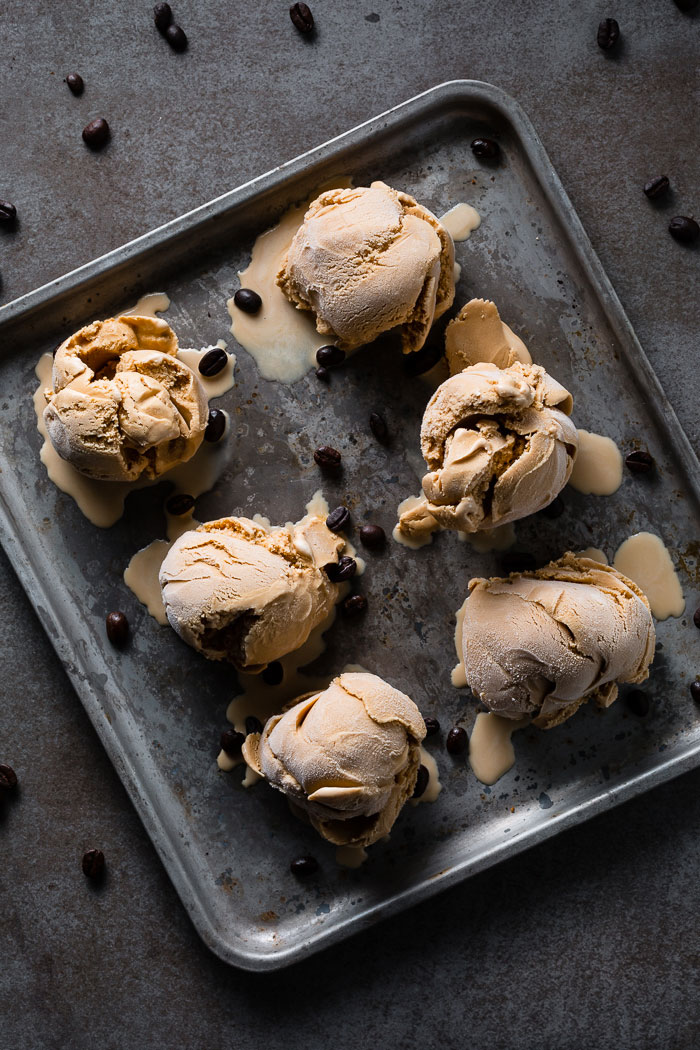 One of the reasons that using actual espresso makes for better-flavored coffee ice cream is that you can control what espresso you use. Since different beans have different flavors, you can use the flavor and intensity that you prefer. Pretty cool, right?
If you don't have an espresso machine to brew your own espresso, that's not a problem at all. Stop by your favorite cafe on the way home and order up a few espresso shots to go, and don't forget to order an extra to drink.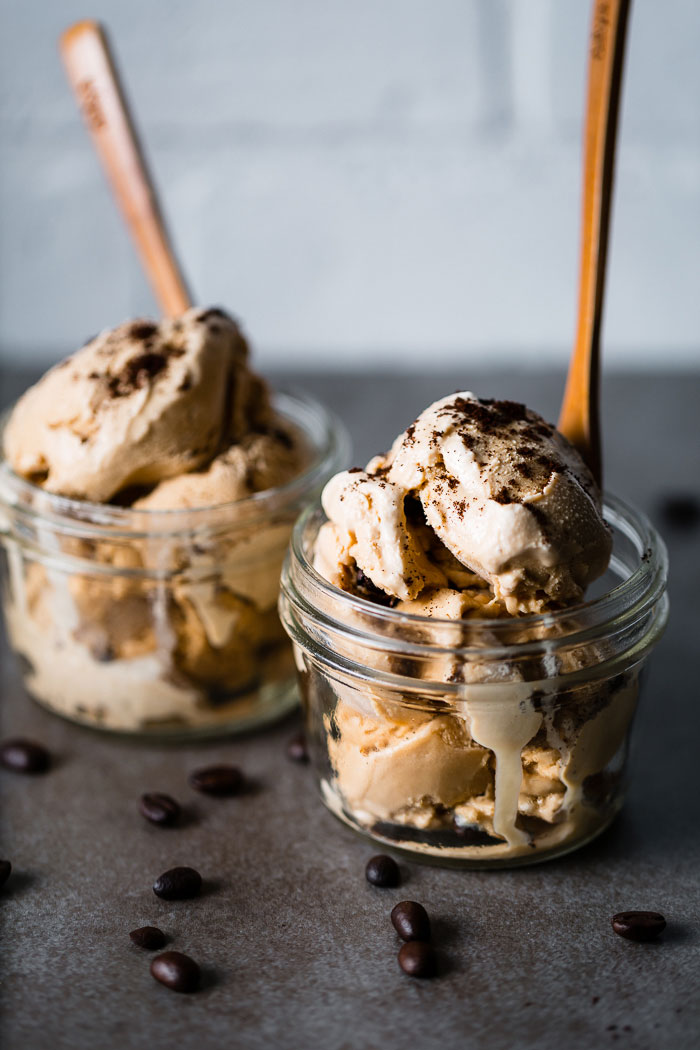 I drink espresso drinks on the daily and really enjoy the strong coffee flavor with lots of milk or cream. There is a range with how much espresso to use in this recipe and it's because you might like it strong, or you might like it weak. I prefer 4 shots, but my wife thought it was a tad strong, so she would probably make it with 2 shots.
If you are making this for an evening dessert, it's probably a good idea to use decaf espresso, but either is fine.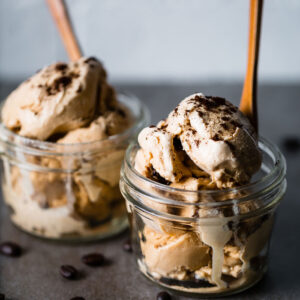 Ingredients
2

cups

heavy cream

1

cup

whole milk

½

cup

sugar

¼

teaspoon

salt

5

egg yolks

½

teaspoon

vanilla extract

2 to 4

shots

decaffeinated or regular espresso

(¼ to ½ cup)
Instructions
In a medium saucepan, heat the cream, milk, sugar and salt over medium heat; whisking to dissolve the sugar (about 4 to 5 minutes).

In a separate bowl, whisk the egg yolks.

Gradually pour about 1 cup of the hot milk mixture into the egg yolk bowl, while continually whisking to temper the eggs.

Add the tempered egg yolk mixture back to the pan while whisking until it just comes to a simmer.

Remove the pan from the heat, then add the vanilla extract and espresso.

Pour the ice cream base through a fine mesh strainer and chill completely.

Spin in an ice cream maker according to the manufacturer's instructions.
Notes
Use between 2 and 4 shots of espresso depending on how strong you like the coffee flavor in the ice cream.
This recipe will yield about 1 quart of ice cream.