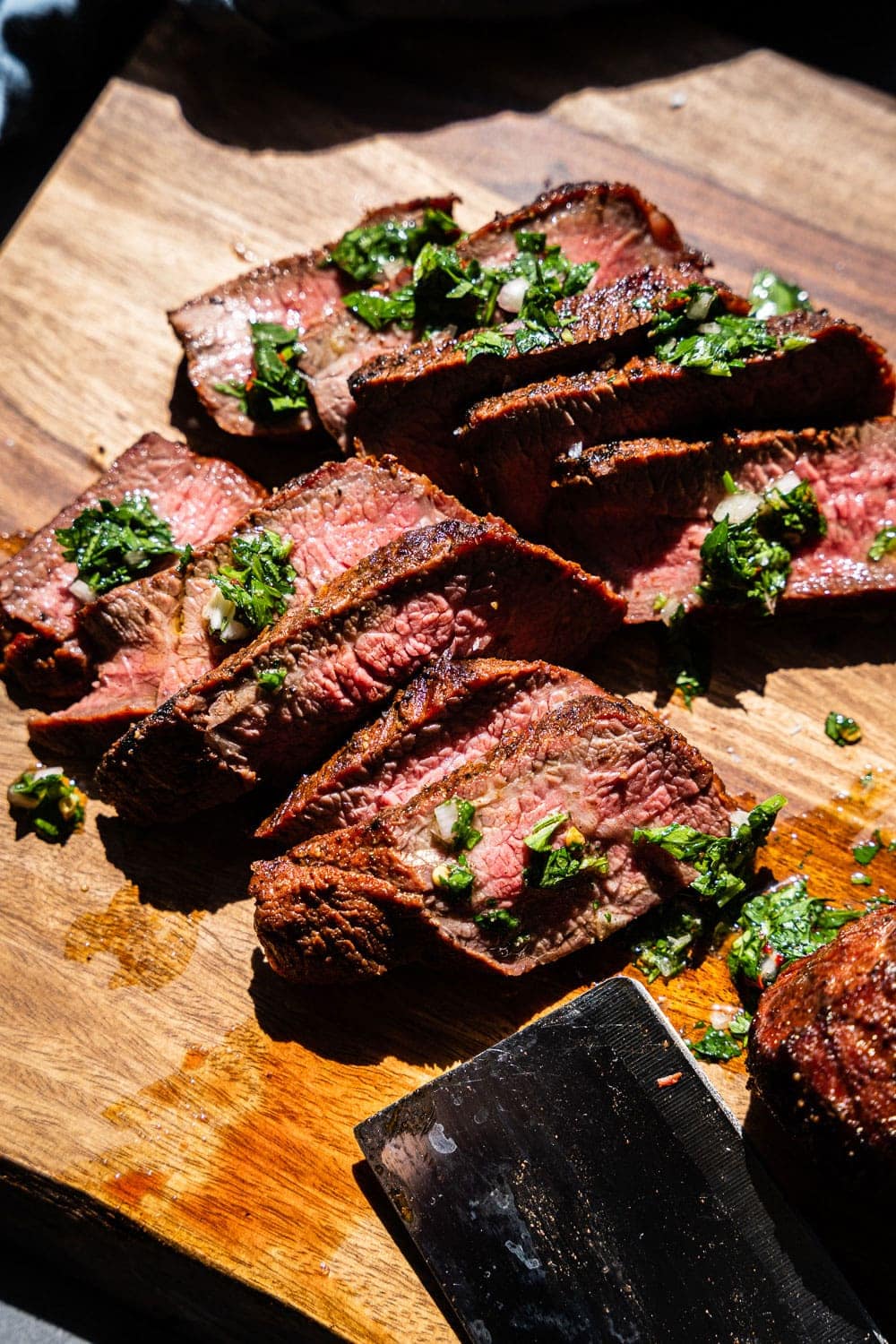 Your new favorite budget-friendly beef tastes amazing cooked hot and fast on the grill, when you might have thought it was only good cooked low and slow. Short ribs come out juicy and tender. Perfect with a bright, fresh chimichurri sauce.
Beef (and frankly everything) has gotten super expensive. But I bet your cravings for it haven't gone away. You can still indulge without spending a ton on steak. And it might actually change your perspective on what great beef can be.
Costco has these Boneless Beef Chuck Short Ribs (in USDA Prime and Choice) for about a quarter of the price of most other steaks. You can grill a few, red-wine braise a few and still have some left to experiment with or freeze for next time.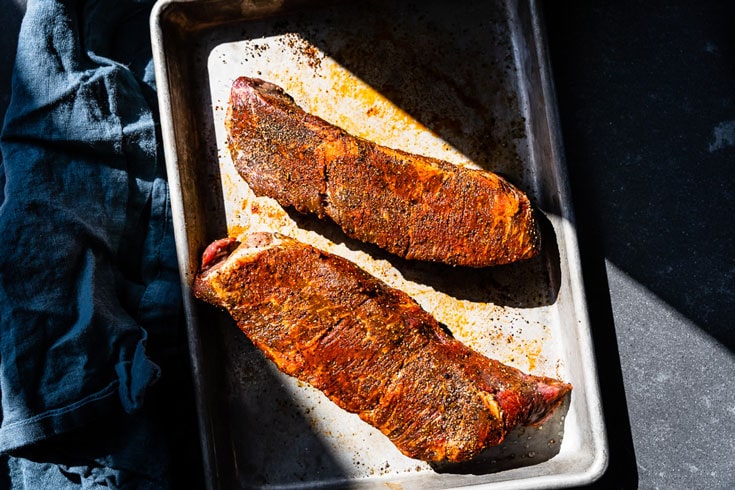 Season Early
I like to season beef at least 24 hours before grilling, and even 2 days in advance is great. This allows the salt to fully penetrate through the meat, enhancing the flavor and tenderizing the texture. If you can't season at least a few hours ahead, then season them right before they hit the grill and they will still be great.
Simple salt and pepper is great, but this cut really can take whatever flavors you want to throw at them whether in a rub or a wet marinade. Use your favorite BBQ rub (watch out for sugars burning on the grill though) or even just some smoked paprika for color and smokiness.
Get that Crust
A nice, golden crust is key for extra flavor on the outside. After the initial sear, continue to turn the steaks every 2 minutes, rotating 90° each time to get a nice crust on all sides while cooking evenly. You really want to cook these to medium-rare and not beyond, or they can toughen up pretty quickly.
Slice It Right
Study the grain before the meat hits the grill. You will want to slice it against the grain for optimal tenderness and texture. Slicing along the grain will make it chewy.
Sauce 'em Up
A nice sauce can make the dish. For these, I went with a bright, fresh chimichurri, but you could easily go with your favorite BBQ sauce. Or something Asian-inspired, maybe a simple teriyaki.
Easy Side Inspiration (Sidespiration)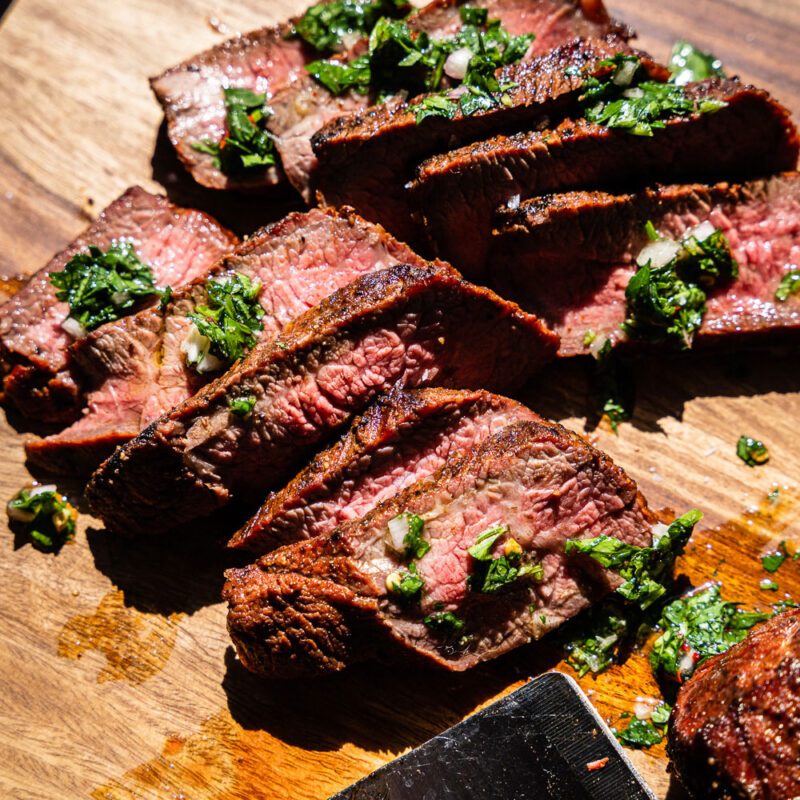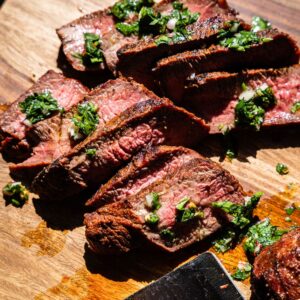 Grilled Short Ribs Recipe
Short ribs aren't just for braising. They are a prime candidate for the grill and are oh so dang delicious.
Print
Pin
Rate
Ingredients
3

lbs

boneless short ribs

3

teaspoon

Diamond kosher salt

(1 teaspoon per pound of meat)

Canola oil

Pepper

Smoked paprika

(dusting)
Instructions
Season early. Sprinkle on about 1 teaspoon of Diamond kosher salt per pound of short ribs, at least 24 hours before grilling and up to 48 hours. If you can't season early, then just season right before they hit the grill.

Preheat the grill to medium-high (350 to 400° F).

Clean and oil the grill grates using tongs and an oiled paper towel.

Before cooking, drizzle on a thin layer of canola oil and season with freshly ground pepper and a light dusting of smoked paprika or your favorite dry rub, if desired.

Grill the short ribs, turning every 2 minutes for even cooking until the internal temperature reaches a pull temperature of 125° F for medium-rare (to allow for 5° of carryover cooking).

Rest on a cutting board for 5 minutes before thinly slicing against the grain.
More Delicious Recipes