Asparagus and eggs were made for each other. Spring is also asparagus season, but the quality seems to be really good throughout the year, at least here in California. And this is one of those super-easy recipes that you can throw together really quickly when guests come over. The dish is so much more than the sum of its parts, with complex flavors and an elegant presentation.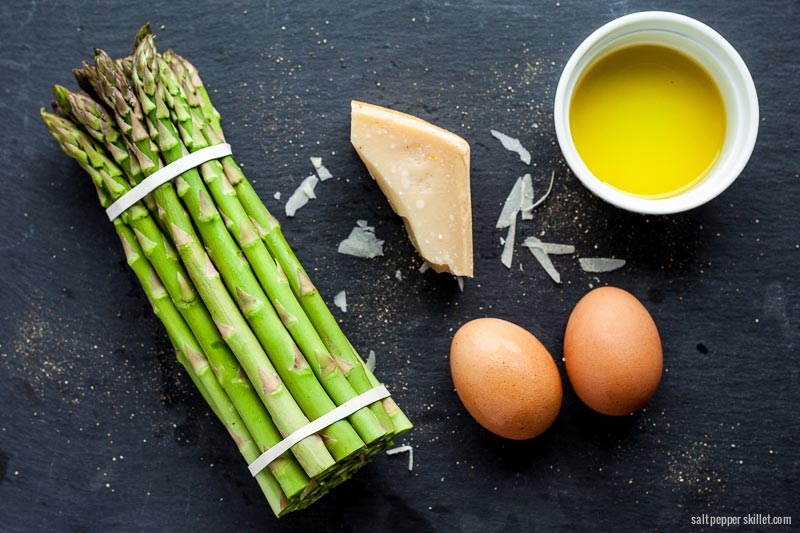 So simple with only four ingredients (plus salt & pepper of course).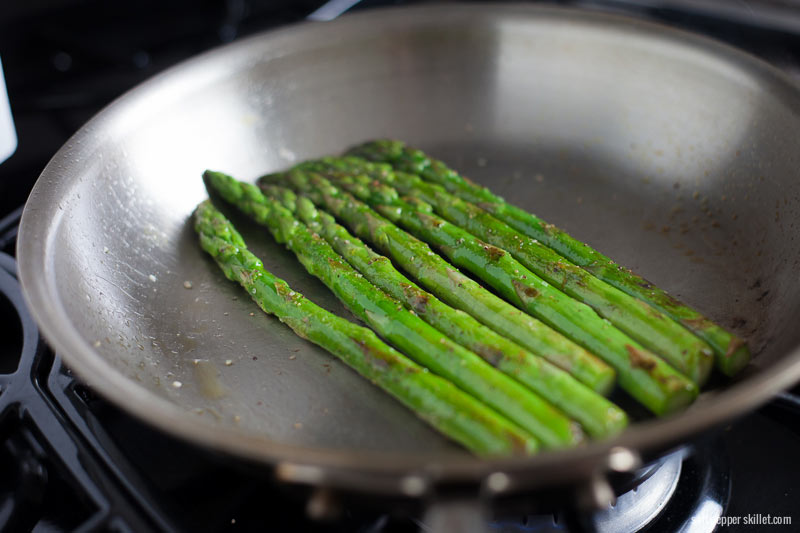 Start with a quick saute of the asparagus in a tablespoon of olive oil and some salt and pepper. Make sure to trim off the tough bottoms of the stalks beforehand. I like to keep a little snap in the asparagus, about three or four minutes in the pan, but you may like it softer. The green brightens and deepens as it cooks.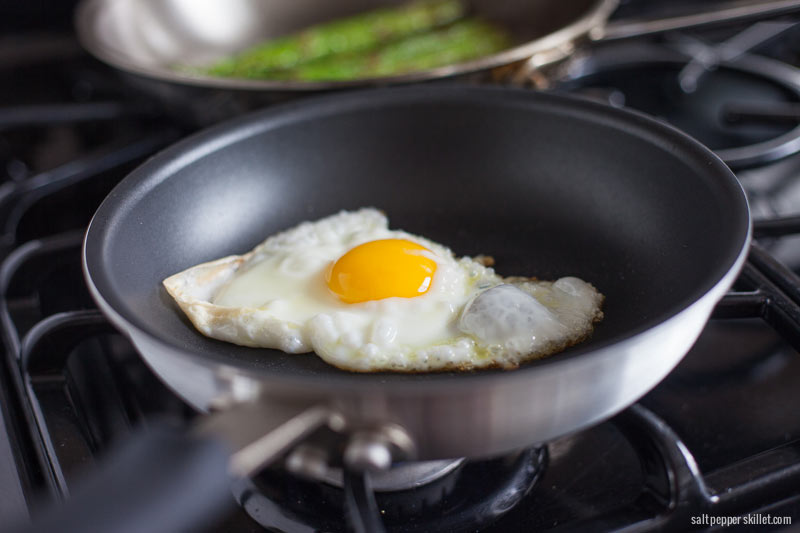 Then fry up your eggs, being sure to keep a little runny yolk to flavor the asparagus. Get the oil in the pan pretty hot before adding the egg to get crisp edges. Crispy edges add another great texture that goes great with the nuttiness of the asparagus in this dish.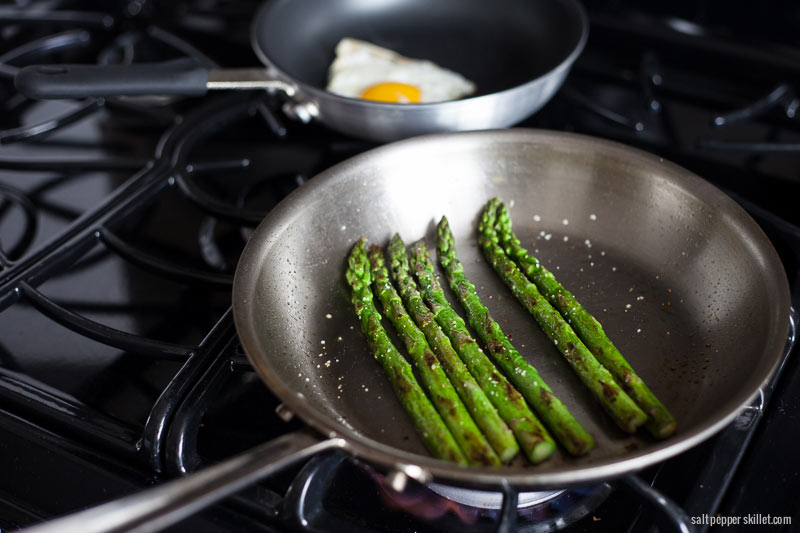 Then, while the egg and asparagus are still warm, place the egg over the asparagus on the plate, and add shaved Parmesan. Drizzle with a little more high-quality extra-virgin olive oil, and salt & pepper to taste.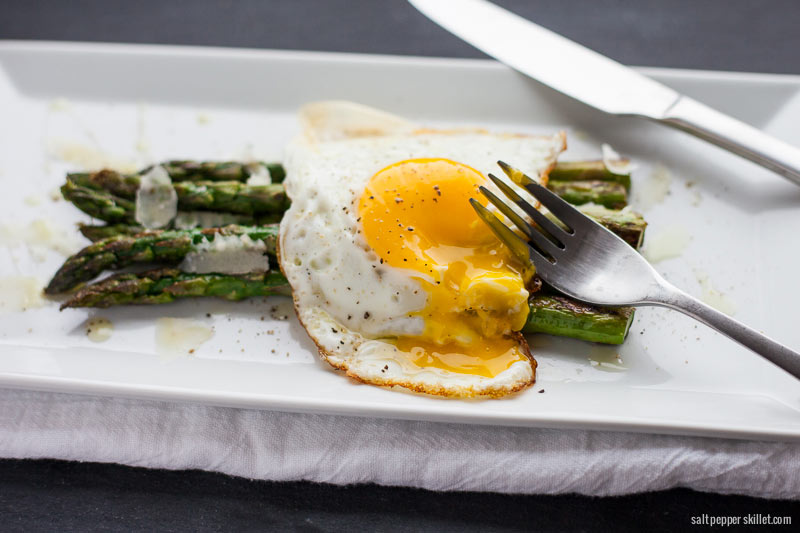 Ingredients
½

lb.

asparagus

trimmed

2

large eggs

Extra-virgin olive oil

Shaved Parmesan cheese

Salt & pepper
Instructions
Heat about 1 tablespoon olive oil in a 10" skillet. Sauté the asparagus until just cooked through, and season with salt & pepper.

Fry each egg in a separate non-stick skillet.

Place a fried egg over sautéd asparagus on a plate. Drizzle with extra-virgin olive oil, sprinkle with shaved Parmesan and season with salt & freshly ground pepper.