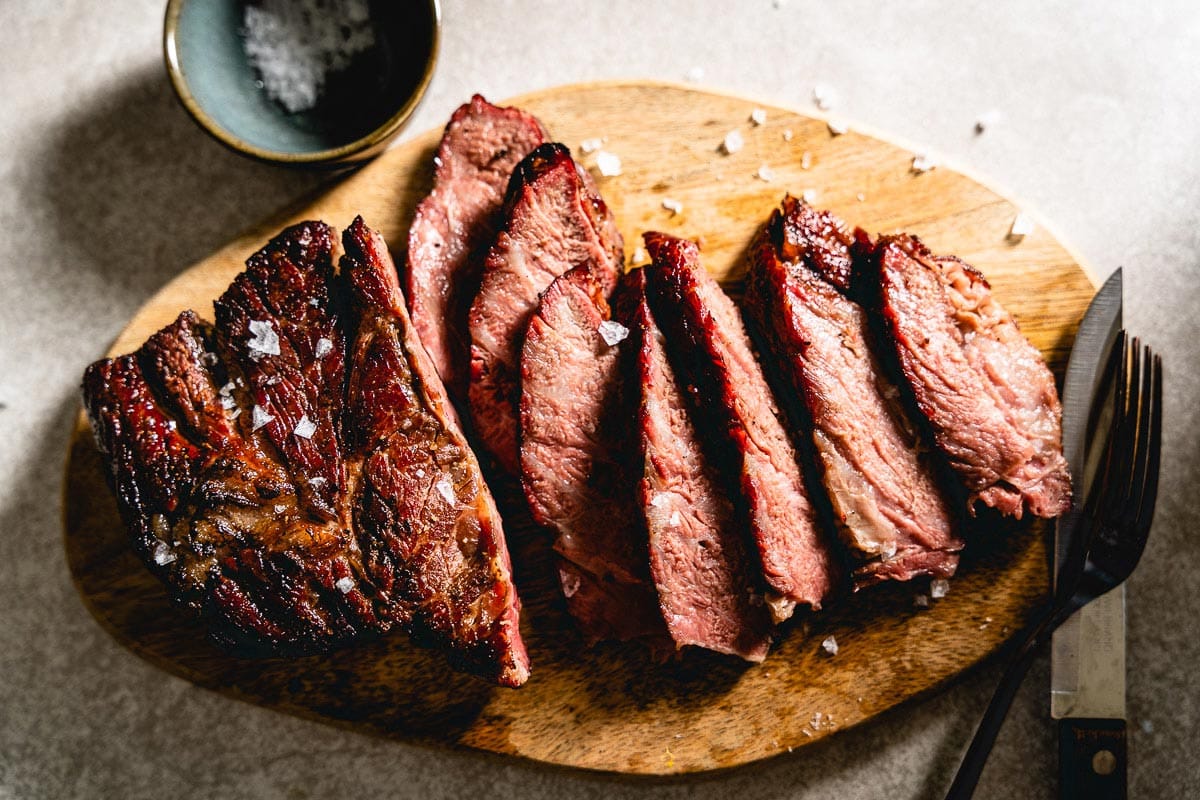 Back again with another water-and-smoke recipe: This time it's a chuck roast. Normally, this is a super-tough cut, but we're going to be brave and transform it into a super-tender and flavorful piece of beef that will feel ultra-premium.
Every time I experiment with combining sous vide and smoke, I am blown away by the results (like with sous vide prime rib). If you haven't yet tried it and you have the tools, you just have to give it a go. Your gadgets do all the work for you so it's almost completely hands-off.
While it might seem like a long process (and it is), once you get started, you will pretty much forget it's happening. The water bath toils away for you, and then the smoker finishes it off for a huge flavor bonus.
A Little About the Chuck
The "chuck" is from the cow's neck and shoulder region where it is used for moving around and supporting the heavy weight of the animal. There are actually many cuts of chuck, such as the blade, top-blade roast, chuck-eye steak and chuck-eye roast. They are often grouped together as "chuck" roasts or steaks at the grocery store. While usually very tough with lots of connective tissue, it can be tamed to be super tender with various cooking methods.
Why Sous Vide and Smoke Works for Chuck
Sous vide gives you the ability to tenderize the meat with a long 36-hour cook that breaks down the fat and connective tissue, while still being able to maintain medium-rare or medium doneness. This really isn't possible with other cooking methods. Finishing it in the smoker is where it picks up smoky flavor from the BBQ.
Finishing in the Smoker
After the chuck is done in the water bath, we fully chill it down. Setting the smoker as low as it will go (looking for 200° F or lower) will allow a longer time for smoke and the beef to be in contact while the internal temperature of the meat slowly rises.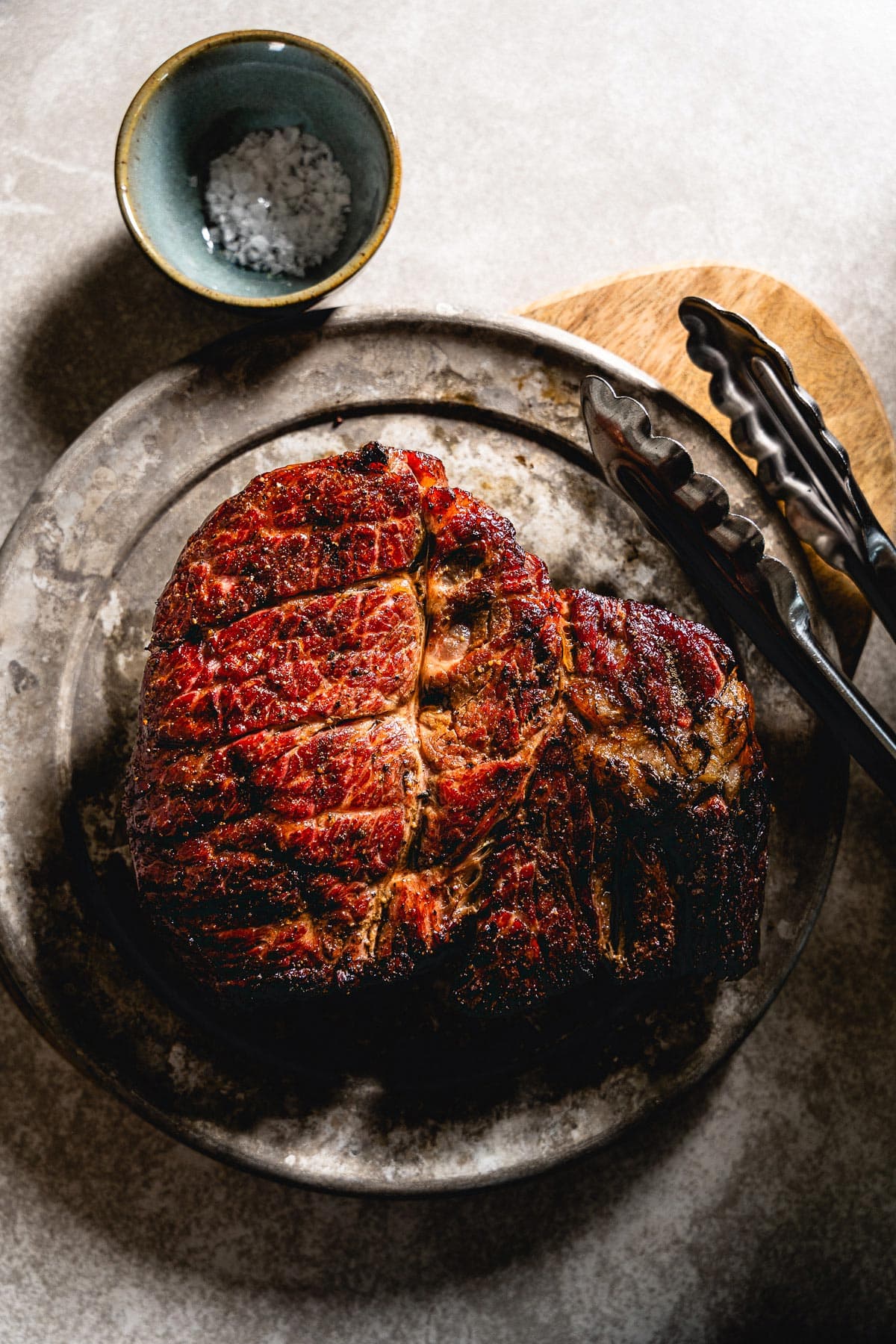 What You'll Need
Ingredients
Chuck-Eye Roast or Steak - Any size and weight will work since we are cooking sous vide and by temperature and not by time.
Kosher Salt - 1 teaspoon of Diamond kosher salt per pound of chuck.
Black Pepper
Dry Rub (Optional) - You can dust on some of your favorite rub before sous vide and before smoking if you prefer. I kept it simple with salt and pepper.
Equipment
Sous Vide Machine (Immersion Circulator)
A large container - Such as a large pot or a cambro container.
Vacuum sealer and a large bag or large Ziplock freezer bag.
Smoker - For this, I used my pellet smoker to make it super easy. But any type of smoker you can control the temperature of will work.
Remote Probe Thermometer - This is used during the smoke step so we pull it out of the smoker at the right time.
Pellets or Wood Chunks for Smoke - Go with a Texas or oak blend for beef.
Skillet or grill for searing.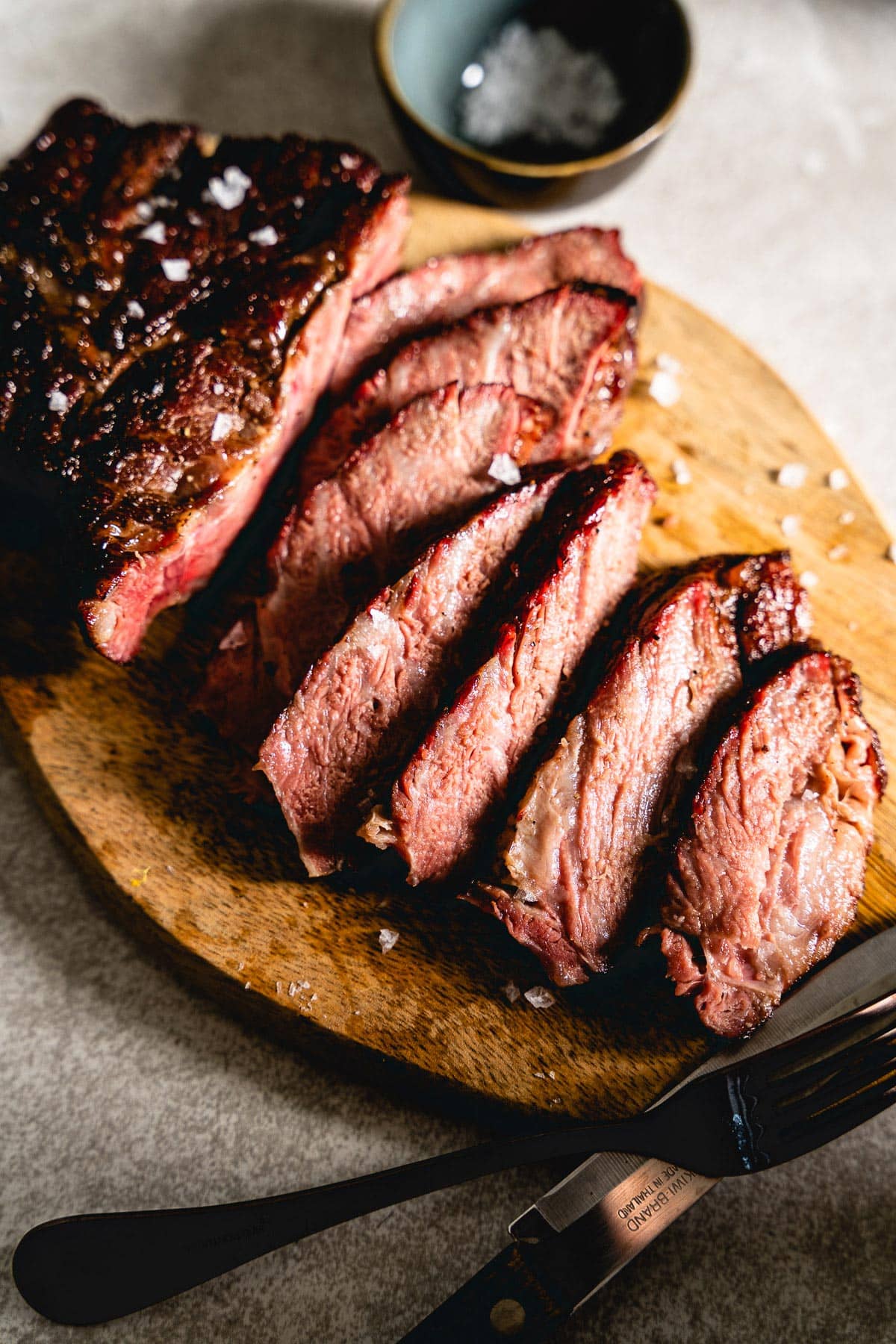 What to Serve It With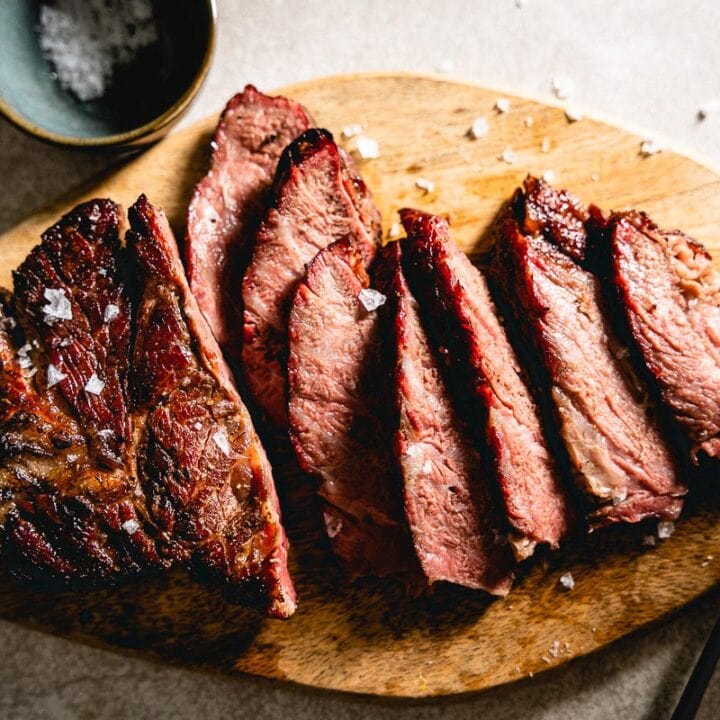 Smoked Sous Vide Chuck Recipe
A cheap cut transformed into something magical by means of sous vide and smoke. Your tools do all the work for you and it's almost completely hands-off.
Print
Pin
Rate
Ingredients
2 to 5

lb

boneless beef chuck roast

Kosher salt

1 teaspoon per pound of meat

Black pepper
Instructions
Season the chuck as soon as you bring it home on all sides with plenty of Kosher salt (24 hours ahead if possible but not required).

Sous vide the chuck: Vacuum seal and place in a 133° F water bath for 24 to 36 hours (the more time, the more tender it will be).

Chill it: Remove from the water bath and while still vacuum sealed, place in an ice bath or in the refrigerator to fully chill. It can be stored in the refrigerator for up to 5 days after it is sous vide.

Smoke it: Bring your smoker temperature up to 200° F. Remove the sous vide chuck from the bag and season with plenty of pepper or a BBQ rub if desired. Insert a probe thermometer and place it in the smoker and smoke until the internal temp rises to 110 to 115° F (about 1 hour, depending on how large your chuck is), then remove it from the smoker.

Sear it: Heat a skillet on high or increase the temp of your smoker/grill to a searing temp. Sear each side for about 1 minute per side.

Slice against the grain and sprinkle on a little finishing salt. Enjoy!
Notes
The size of the chuck you use doesn't matter because it will be cooked sous vide for so long. You can go small or large.
You choose the doneness. I went with a 133° F water bath to result in medium doneness. You can go higher or lower with the temp depending on your desired outcome.
More Smoked Sous Vide Recipes